Alfhild Agrells Plats Härnösand
Commissioned public art project for the Swedish Author Alfhild Agrell. More info about Alfhild Agrell and the contest for the public art here.
Alfhild was here is located on the roof tops above the main square in Härnösand and is one of the four pieces to be made for Alfhild Agrells plats.
location
This shows the location of all four pieces around the big square in Härnösand.
Scenography for Alfhild
The digital art sculpture shows 1 new film during 26 days and then starts all over again
Scenography for Alfhild
The backside of the digital art sculpture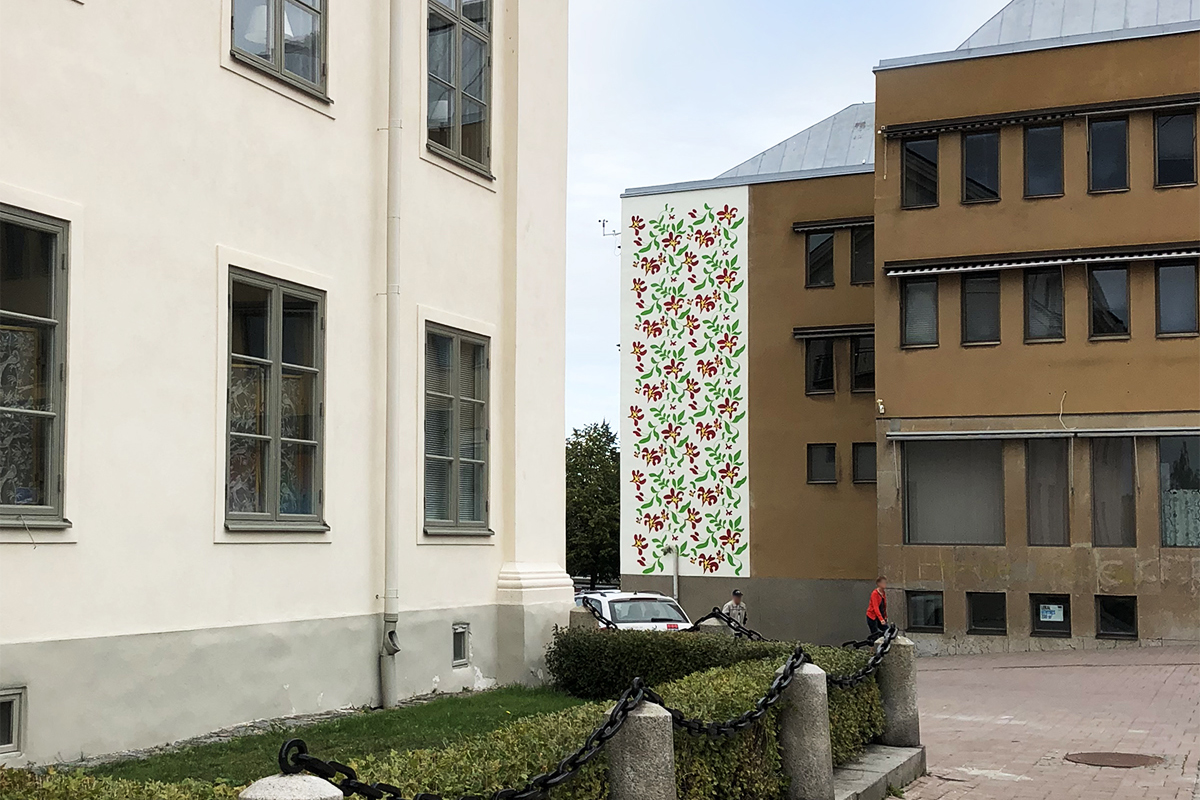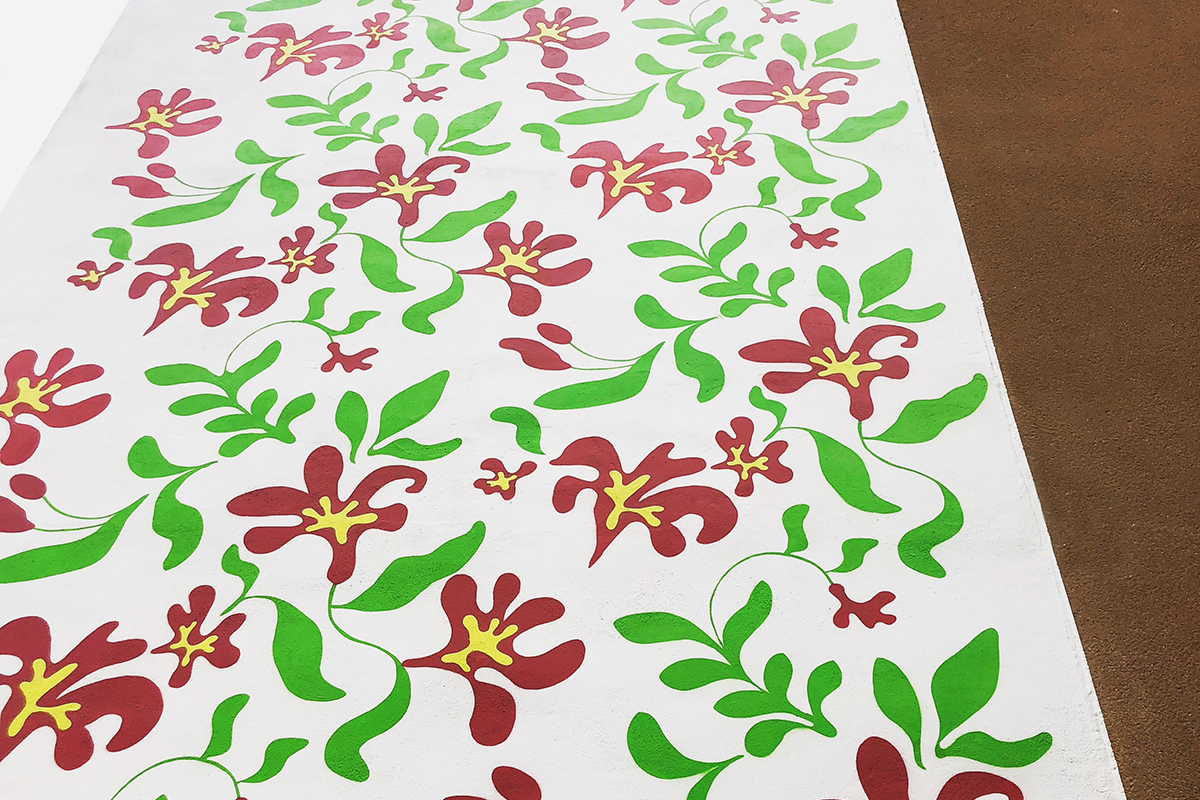 Wallpaper for Alfhild
12x4 m spray painted mural.
Spray paint on 2x1 m aluminium x 4
This piece is only visible from above and not while walking on the streets
I love Alfhild
A hidden secret non commissioned fifth piece for Alfhild.
Alfhild in color
To the left is the original photography taken of Alfhild Agrell in 1899 by Anton Blomberg. Probably in her apartment at Jungfrugatan in Stockholm. To the right is my interpretation in color and the way I made the pattern for the wallpaper which later became the mural. First I wanted to make it in color to be able to really see how Alfhild looked like and by making this, to get to know her better.