Olle ljungström
A homage to the Swedish artist Olle Ljungström after he sadly passed away on the 4th of May 2016. The mural was made during the Spring remake festival at Snösätra a few days later. The painting was later featured in the music video Bangatan by the former Hellacopters guitarist Strängen.
Photo credit: Sibylla Nohrborg
Strängen
Photo credit: Johan Forsberg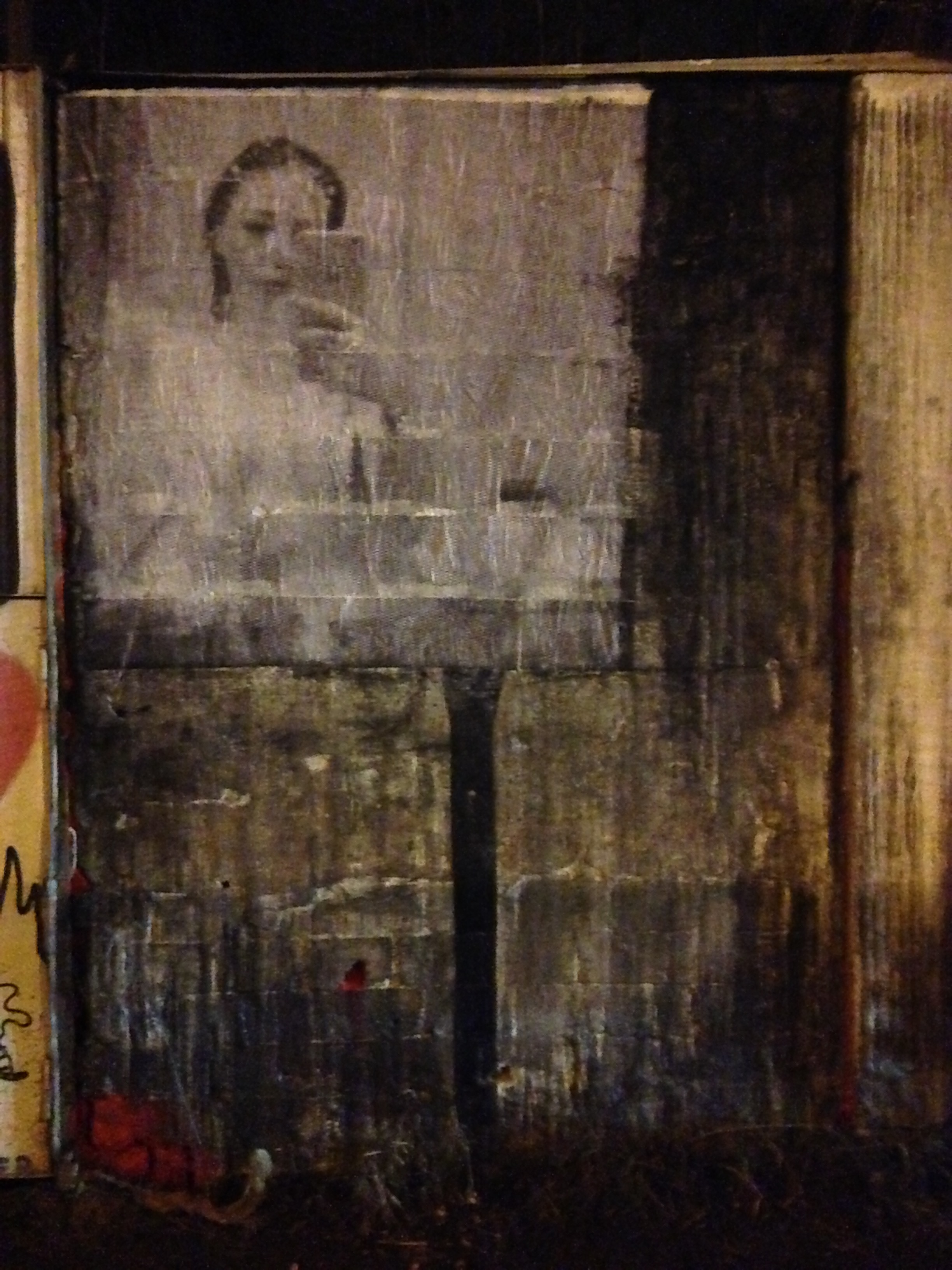 Work in progress
Before the news of Olles death my plan was to do something else. I started at night to paste material that I worked with at the time and then my idea was to improvise the motif during the festival. Then I heard what happened and I isolated myself with Olles songs and made the portrait.